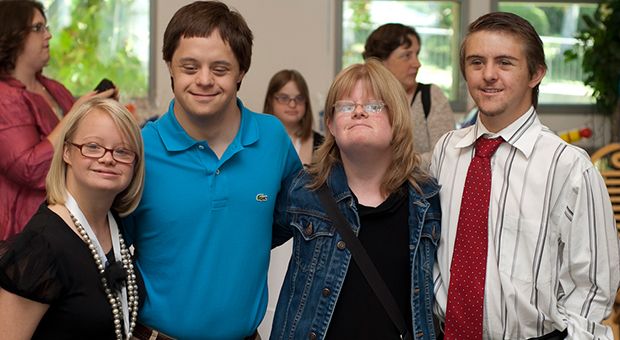 Articles by The National Down Syndrome Society
Health and Wellness
Adults and adolescents with Down syndrome, their supporting loved ones and their health care providers should be aware of the main health issues related to Down syndrome.
Read more.
Sexuality and Down Syndrome
Human sexuality encompasses an individual's self-esteem, interpersonal relationships and social experiences relating to dating, marriage and the physical aspects of sex.
Read more.
Life After High School
It is important for individuals with Down syndrome and their families to begin thinking about one of the most important transitions of all - the move from high school to life after high school.
Read more.
Thinking About Tomorrow
This article provides a general road map and some useful tips to use during the period of time between high school and what comes next for individuals with Down syndrome.
Read more.
Employment and Volunteer Work
In general, there are three types of employment options available to individuals with Down syndrome: competitive, supported and sheltered. Volunteer work is a great option to gain some additional job training.
Read more.
Housing Options
In making decisions about living arrangements, families must weigh the desires of the individual, his or her independent living skills, and available resources.
Read more.