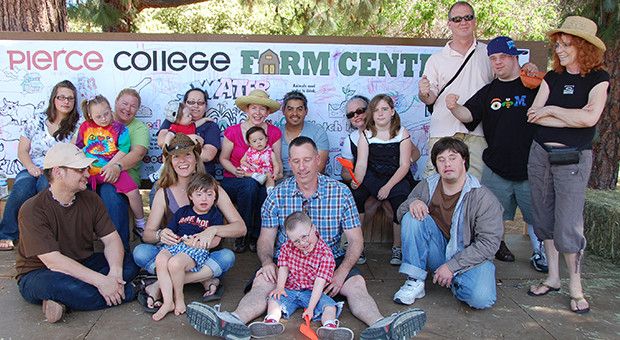 Connecting families since 1975
For over 48 years, the Down Syndrome Association of Los Angeles (DSALA), a non-profit organization, has been a resource center supporting close to 4,000 individuals with Down
syndrome and their families.
Our team of dedicated staff and volunteers works tirelessly to:
• Provide members with up-to-date information about Down syndrome. We do this through our website, email blasts, support groups, workshops, and conferences.
• Advocate on behalf of individuals at both the local and national levels.
• Train medical professionals and others who work with individuals with Down syndrome to understand better the issues facing our families.
• Enrich the lives of individuals with Down syndrome by promoting opportunities to take an active part in their communities.
Our organization is a lifeline for new parents of children with Down syndrome. When they are
facing dramatic and unexpected changes to their lives, we connect them to other families, and
to community organizations that provide support, as well as vital information on educational,
medical and community services.