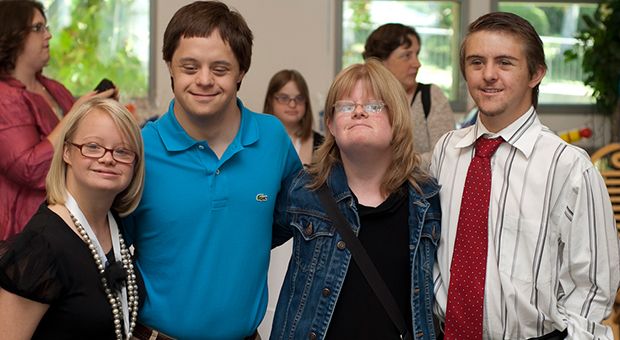 Articles by The National Down Syndrome Society and Other Sources
Adults with Down syndrome are now reaching old age and are commonly living into their 50s, 60s, and 70s in many cases. While many exciting milestones accompany growing older, old age can also bring unexpected challenges for adults with Down syndrome, their families, and caregivers. To enjoy all the beautiful aspects of a longer life, it is vital to be proactive and learn about issues that may lie ahead. The Resource Page contains practical information and resources.
A Health & Well-Being Guidebook
Adults with Down syndrome, along with their families and caregivers, need accurate information and education about what to anticipate as a part of growing older, so they can set the stage for successful aging. The purpose of this booklet is to help with this process. It may be used by families, professionals, direct caregivers, or anyone concerned with the general welfare of someone with Down syndrome. Read more.
Resource Guide
A Guide for Families Caring for Someone with Dementia and Intellectual/Developmental disability. Read more.