DSALA Moms need Moms Cruise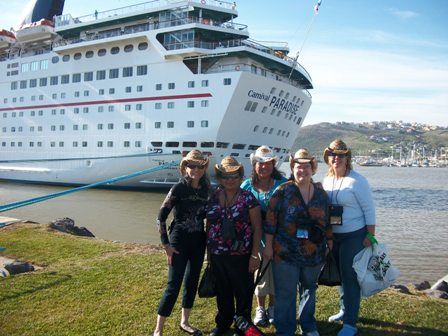 ---

2023 DSALA'S MOMS NEED MOM'S CRUISE
Carnival RADIANCE
Friday, February 24, 2023 12:00 pm - Monday, February 27, 2023 10:00 am
DIY Moms Need Moms' Cruise
That means you book and make payments for your accommodation directly through CARNIVAL CRUISE.
Price range per person: Check current pricing with cruise line
$245 (interior cabin) $296 (Oceanview) $346 (Balcony) $521 (Suite) plus taxes and fees
Based on double occupancy

February 24th-27th 2023
Carnival RADIANCE

We will, of course, STILL have opportunities to get together as a group, but all get-togethers will be informal.
We ENCOURAGE you to consider getting insurance for your trip.
Ensure you are comfortable with the most current COVID-19 protocols the cruise line sets.
Please email Sylvia at srsignups@gmail.com once you book your trip so you can be added to the group email list and be included in all the activities planned for the Group!

Carnival Cruise
Long Beach Cruise Terminal 231 Windsor Way Long Beach, CA 90802

Contact Information
Down Syndrome Association of Los Angeles
Tel. 818-786-0001   Info@dsala.org