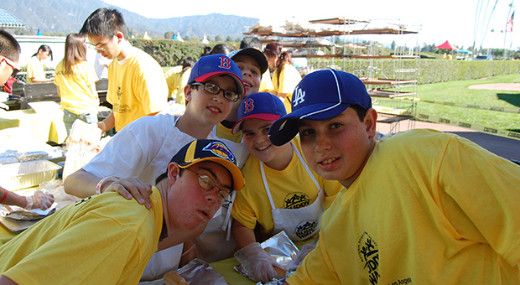 Thank you so much for your interest in volunteering at the Down Syndrome Association of Los Angeles (DSALA). To provide our families with the best possible experience, we may require our volunteers to go through an interview and background check before becoming an active volunteer at DSALA. All volunteers must be at least 16 years of age (some volunteer opportunities require individuals to be 18 years old).  
Buddy Walk Volunteer Opportunities
The 2021 Buddy Walk is going virtual to ensure everyone's safety during the pandemic. Although we won't gather in person this year, we can still celebrate our loved ones with Down syndrome. Thank you for your continuous support and participation.
We won't need any volunteers at this time, but we hope to see you next year.