---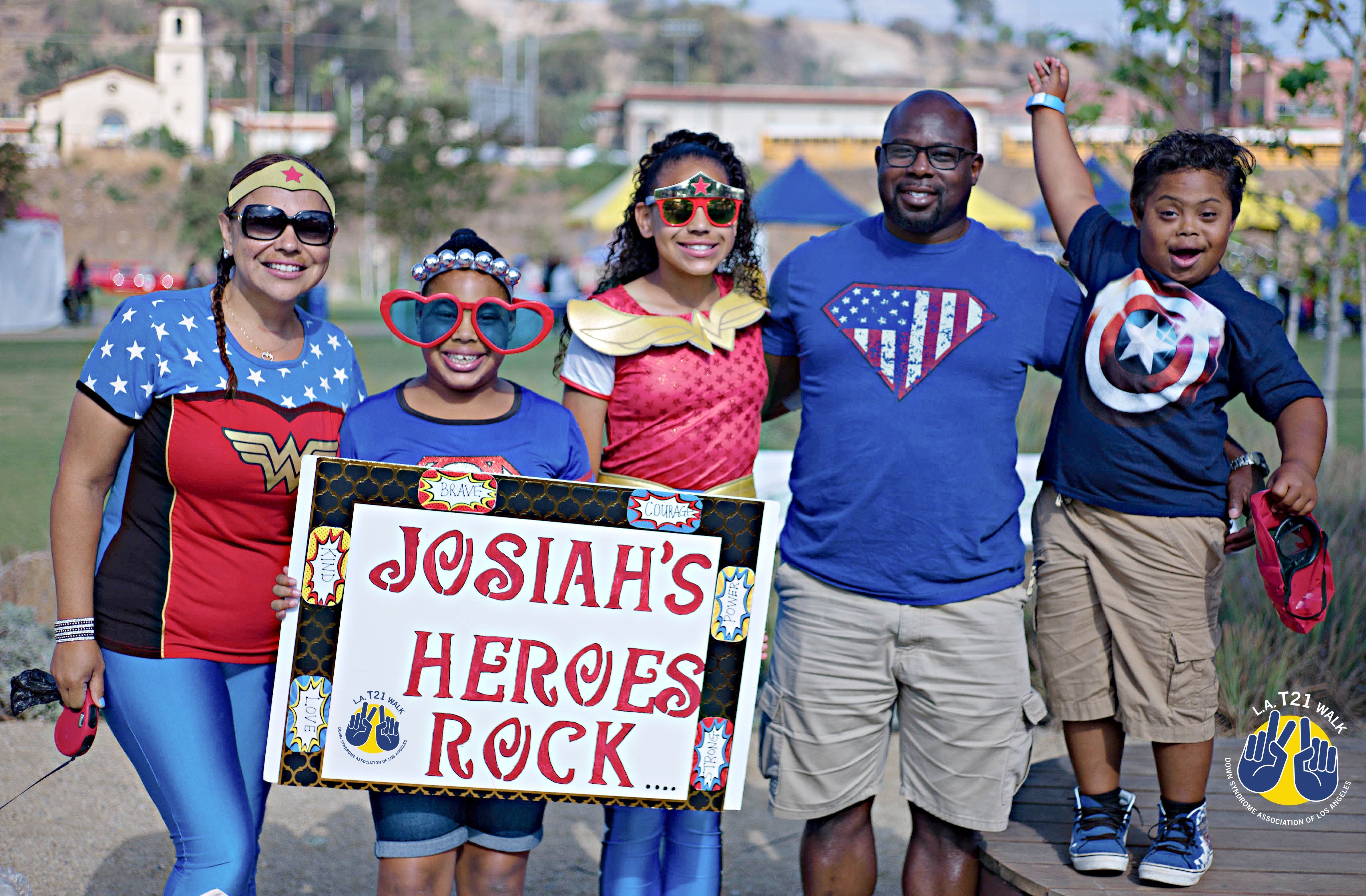 29th Annual DSA Los Angeles

T21 Walk & FESTIVAL
Be sure to mark your calendar for Sunday, November 12, 2023, and join us for the 29th Annual DSALA T21 Walk at Santa Anita Racetrack in Arcadia at 11:30 AM. We will celebrate our loved ones with Down syndrome and raise vital funds for programs that benefit our local Down syndrome community.
The Down Syndrome Association of Los Angeles (DSALA) invites you to partner with us to support all individuals with Down syndrome and their families. This event unites the community each year to advocate for the value, acceptance, and inclusion of people with Down syndrome. We expect about 1,000 participants to participate in this celebration of unity and awareness. DSALA envisions a world in which all people with Down syndrome have the opportunity to become valued members of welcoming communities.

REGISTRATION INFORMATION
---
WE NEED YOUR SUPPORT
The Down Syndrome Association of Los Angeles (DSALA) receives no funding from the state or federal government and is 100% donor-funded. The programs and events of the DSALA are free or low-cost to children and adults with Down syndrome and their siblings. Each year, the DSALA must raise almost $250,000 to provide these vital services. The Walk is one of our largest fundraising events and is responsible for raising 30% of the funds needed to operate each year. These funds support our local efforts and cover the cost of the event. 
If you are unable to attend DSALA's walk on November 13th, you can simply make a charitable donation to help support the Down Syndrome Association of Los Angeles by clicking on the DONATE button and searching for the name of the individual or team you would like to support. You may also mail your charitable donation by clicking here to download a printable donation form.  
For additional assistance, please email info@dsala.org or call 818-786-0001
---
Location: Santa Anita Park 285 W Huntington Dr, Arcadia, CA 91007
---
2023 T21 Annual Walk Sponsors and Partners
DSALA is grateful to each and every community partner for supporting the 2023 Los Angeles T21 Walk.  Your sponsorship allows DSALA to continue to support new and expectant parents; outreach to the medical and education communities; expand parent support group activities; facilitate parent education and much more to enhance the lives of individuals born with Down syndrome. If you would like to sponsor this event, please click HERE.