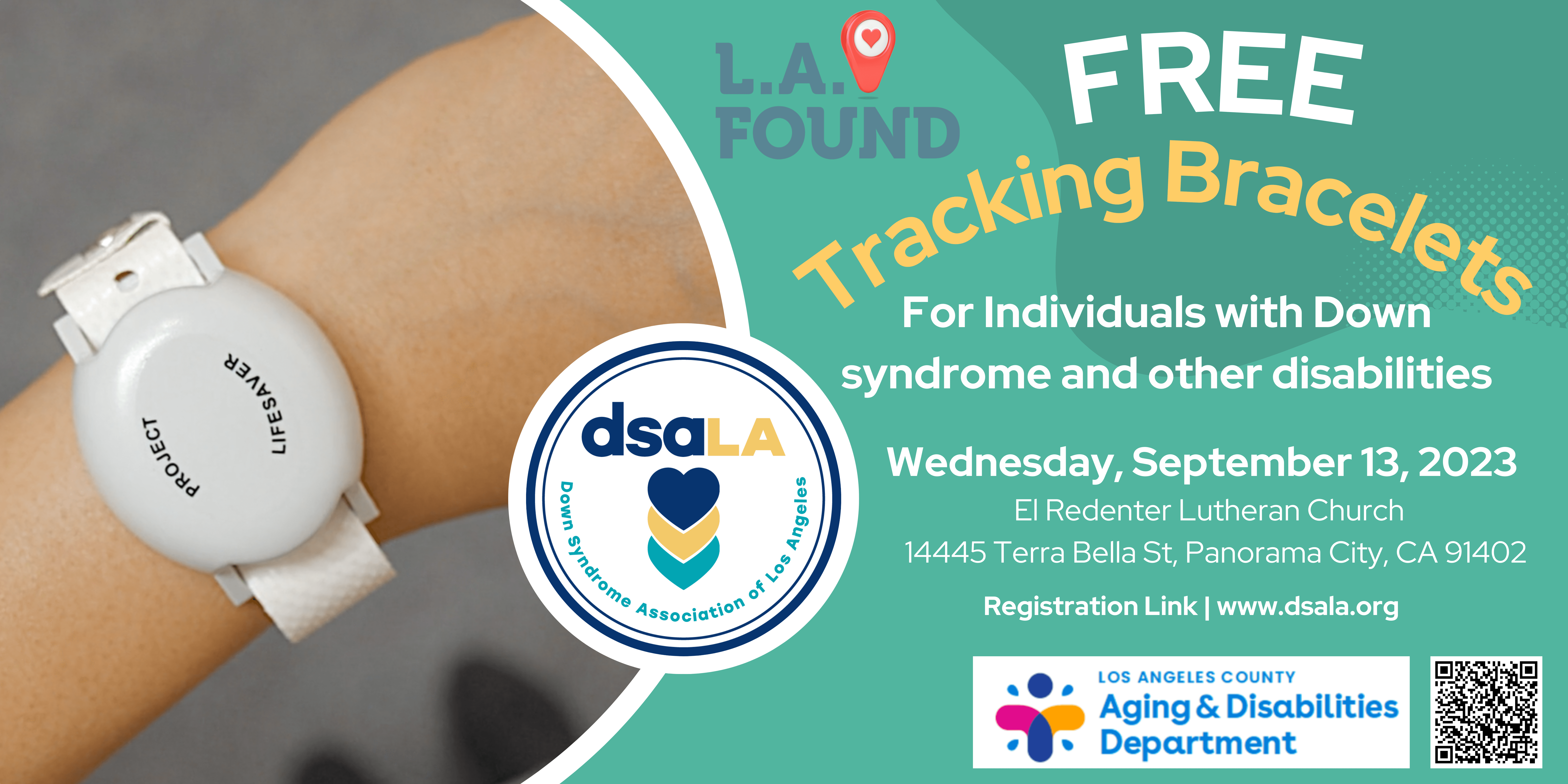 L.A. Found, in collaboration with The Down Syndrome Association of Los Angeles, will distribute FREE Project Lifesaver Bracelets with Tracking on Wednesday, September 13, 2023. Once you register, you will receive the application to submit so we can schedule an appointment to pick up the device. We will Schedule appointments for those who qualify.
You must register for an appointment.
This program is offered to Los Angeles County residents.
L.A. Found, en colaboración con el Down Syndrome Association of Los Angeles va a distribuir Pulseras con Rastreo de Ubicación GRATIS del Proyecto Lifesaver el miércoles, 13 de septiembre del 2023. Ya que se inscriba, usted recibirá una aplicación para que la someta y podamos darle una cita para recoger el dispositivo. Vamos a hacer citas para las personas que califiquen.
Necesita inscribirse para una cita.
Este programa es para los residentes del condado de Los Angeles.