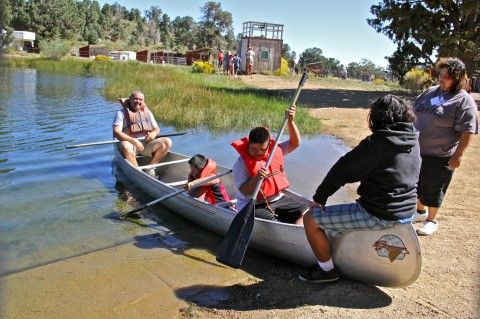 OUR OWN FAMILY CAMP
The annual Our Own Family Camp at YMCA Camp Oakes near Big Bear over Labor Day weekend is exclusively designed for families of individuals with Down syndrome. This is a wonderful way to have an inexpensive, memory-making vacation with our families in a supportive and non-judgmental environment. Support and encouragement is provided for parents, siblings, and extended family members.

Campers participate in…

• Canoeing
• Swimming
• Hiking
• Fishing
• Zip-lining
• Rock Wall Climbing
• Arts & Crafts
• Riflery
• Archery
• Ropes
• Volleyball
• Gaga Ball
• Mine Chute
• Campfire
• Discussion Groups
If you have issues registering your family, please contact Karen Young at Karen.Young@lbymca.org to add your family to Our Own Family Camp.