Down Syndrome and Alzheimer's Disease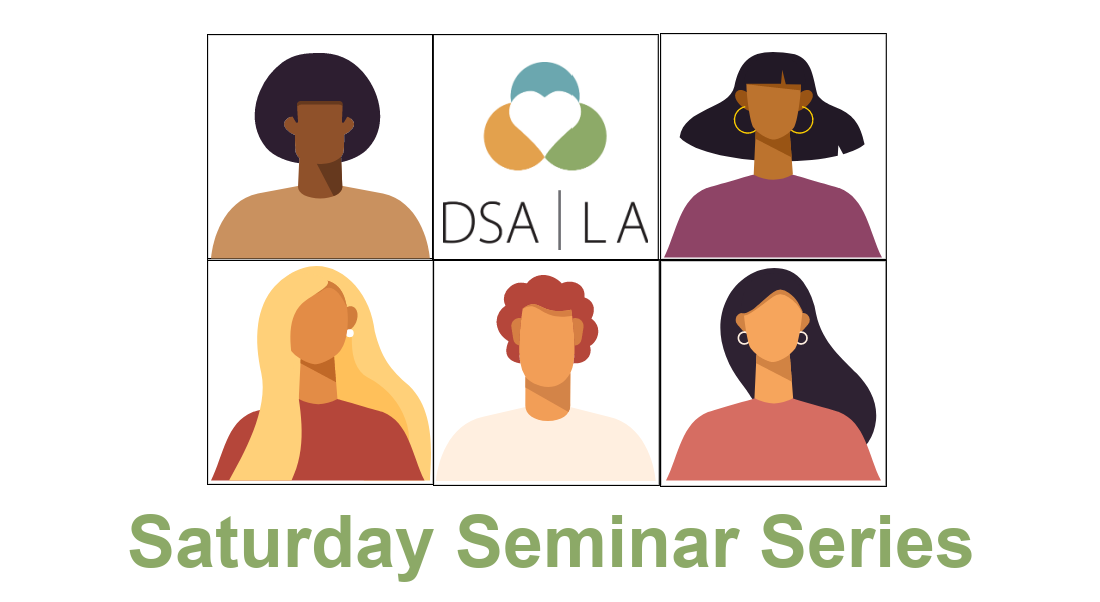 Zoom Saturday Seminar
Eric Doran and Sharon Trocki-Miller will be answering questions about the connections between Down Syndrome and Alzheimer's disease.
about Eric Doran
Eric Doran, MS, serves as manager for the UCI Down Syndrome Program, directed by Ira Lott, MD, professor emeritus of pediatrics and neurology. Mr. Doran holds a master's degree in genetic counseling. He has extensive clinical and research experience working with people with Down syndrome and their family members for the past two decades. He has published numerous important research findings on the link between Down syndrome and Alzheimer's disease.
about Sharon Trocki-Miller
Sharon Trocki-Miller is a Family Advocate. She spent five years on the State Alzheimer's Advisory Committee, advocating for people with disabilities. She ran a family support group for ten years at a program for adults with disabilities in North Hollywood. Along with an Alzheimer's Disease (AD) and Down's Syndrome(DS) support group for Alzheimer's LA. That group ran for five years and was cut short due to Covid. She recently started a new AD/DS support group with Alzheimer's LA that meets on the first and third Wednesday of each month. She is extremely grateful that she had the opportunity to be her sister's caregiver until she passed away from Alzheimer's.