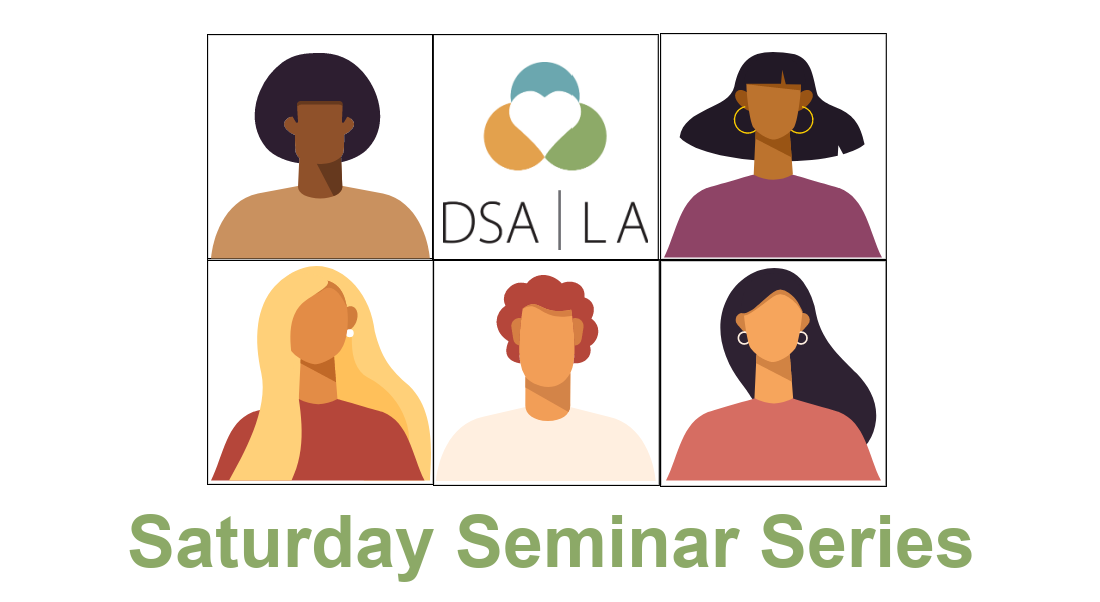 Zoom Saturday Seminar
Did your child with Down syndrome come with the "entertainment gene" on their extra chromosome?
Would you like to know more about print work, commercials, TV, and film opportunities for children and adults with Down syndrome and other disabilities? Gail Williamson, a talent agent at KMR in North Hollywood for the past 9 years and previous Executive Director of the DSALA, will come and share what's happening with disability inclusion and authenticity in the media. Get all your questions answered about the industry and decide if it's something you and your child would be interested in. Parents of children with other disabilities are welcome too.