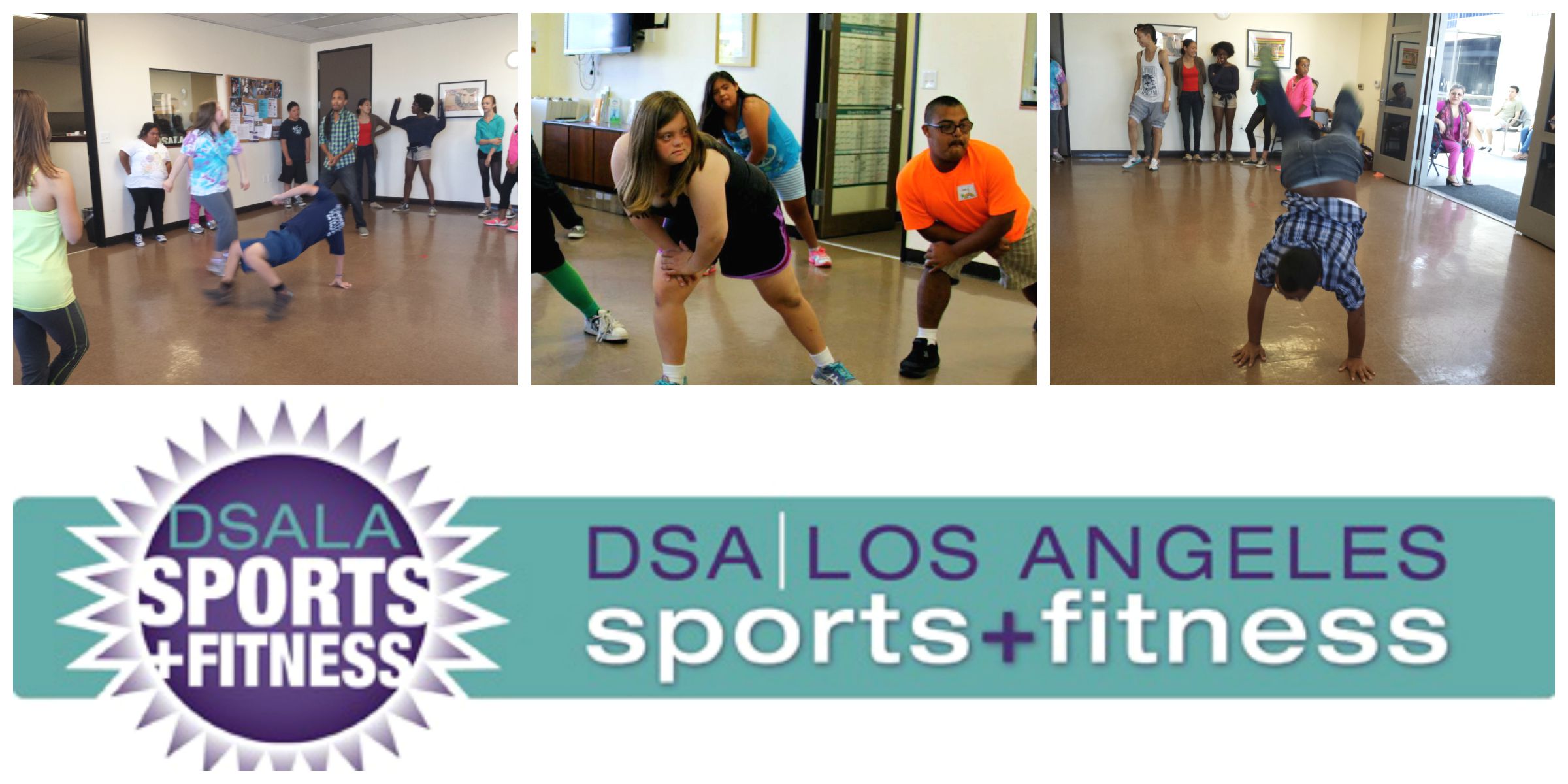 Dance for Teens with Down Syndrome (ages12-19)
DSALA Community Room: 16461 Sherman Way, Suite 180; Van Nuys, Ca 91406
Every third Saturday of each month from 4:30pm - 6pm
Fee: $10 per class/ $30 to be paid every 3 classes
DSALA wishes to provide a pleasant experience for all participants. Therefore, a parent or guardian must be present for the duration of the program.
2016 DATES:
Saturday, January 16, 2016 (Free introductory class)
Saturday, February 20, 2016
Saturday, March 19, 2016
Saturday, April 16, 2016
Saturday, May 21, 2016
Saturday, June 18, 2016*
Saturday, July 16, 2016*
Saturday, August 20, 2016*
Saturday, August 27, 2016*
Saturday, September 17, 2016*
Saturday, October 1, 2016*
Saturday, October 8, 2016*
*Buddy Walk Practice
***Hip Hop Class is currently FULL. Due to upcoming Buddy Walk Performance and limited space, new participants will only be observing the class.***
Stage Workshop, Presented by Sue B. Dance Company, is non-profit organization that aims to promote the arts and bring arts education directly to underserved residents in Los Angeles. The company provides educational programs for youth and adults to learn new skills and improve their quality of life through dance.
"Our goal is to be able to serve more residents in more locations, while encouraging
more active lifestyles and involvement in the arts."
Stage Workshop director Susu Black and Stage Workshop Board member/TwentyWonder Coordinating Producer, Jimi Vaughn, are teaming up to create a program that makes sure that members of the Down syndrome community are included in this vision. By creating a monthly class/dance at the DSALA, Stage workshop believes that students will benefit from learning not only fun dance moves, but also further developing the social and discipline skills that come along as an ancillary benefit of the dance process.
The purpose of the program is to provide:
• A monthly opportunity to learn fun and current hip hop/pop dance moves that can be used as a bridge that lessens the divide between peers with and without a diagnosis.
• A chance to learn how to conduct oneself in a dance/social environment.
• An opportunity to enforce social cues regarding personal space and physical interaction.
• A means to further build self-confidence.
• A great way to stay active and healthy
The class is structured into 3 parts:
• An introduction to hip hop dance (i.e. music identification, etiquette, movement recognition, etc…)
• Dance instruction (basic moves and choreography)
• Free form dance with music and refreshments
Class for teens with DS between 12 and 19 years of age but must register to participate.
A fun time is awaiting!
Registration and payment will be accepted on-site only! $30.00 due for August-October
For more information contact info